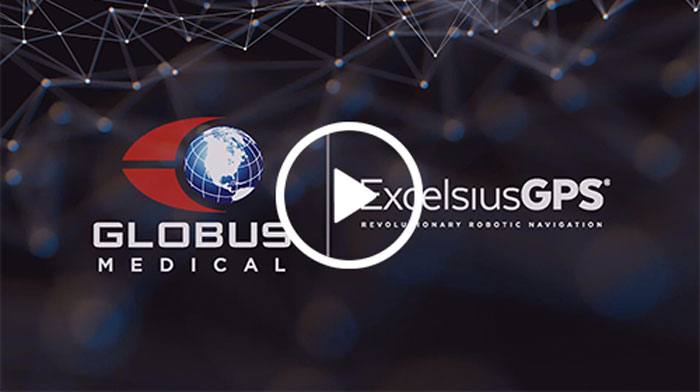 Source: Globus Medical
Spinal navigation is a tool that we use in surgery to improve the accuracy of our surgical instruments and their placement. It combines planning from a CAT scan either performed during surgery with a special imaging device called an O-arm, or a scan performed before surgery. Reference markers are placed during the surgery and an infrared camera tracks markers on the tools and the reference markers to provide an appropriate real-time image to guide the path for our instruments.
The Globot, also known as the Excelsius GPS is a form of navigation using a robot. It is utilized for complex spinal surgery where the anatomy might be altered, making our surgery more challenging. It is not autonomous, in the sense that we do not allow the machine to act on its own during surgery. It is based on a platform of navigation with an infrared camera and a CAT scan performed either during the surgery or before hand to register the patient's anatomy. It further combines a mechanical arm that can be used as a stable platform to maintain the appropriate trajectory for our surgical instruments during spine procedures.